We are so glad you're here!
We invite you to learn more about our incredible church.
Sundays – 10AM
Wednesdays – 7PM
Contact Us
Life Church Birmingham
(205) 986-5433
5567 Chalkville Rd.
Birmingham, AL 35235
LifeChurch exists so that you may become a fully devoted follower of Jesus Christ!
Learn, Grow, and Serve with Us!
WORSHIP EXPERIENCES
We have a heart for all people at all points and ages of their life. If you've never been to church or haven't been in a long time, we know you will feel comfortable here.
Come as you are, dress casual and stop by the cafe for a good cup of coffee. We have a place for everyone in the family, especially the kids! Safe and loving nursery workers are here to serve. On Wednesday nights, bring your teenagers for worship, a relevant message, and connection.
We believe God has a plan for your life and we want to be a part of helping you succeed.
KIDS & STUDENTS
Transformation Zone (TZ) is our Sunday ministry just for kids. It is a safe, clean and fun environment where your child will experience upbeat music and an interactive message about Jesus.
On Wednesday nights bring your teenagers for worship, a relevant message and connection.
Learn More
Meet Our Pastors, Tim & Jami Mills
Pastor Tim has been the Lead Pastor of LifeChurch Birmingham since October 2008. He, Jami, and their 3 children, Luke, Zack, and Maci, transitioned from Pastor Tim's native Jacksonville, FL.
Before moving back to Birmingham, they were serving in their 13th year of youth ministry. Their youth ministry had its beginnings right here in January 1995, at what was then Grayson Valley Assembly of God. When Pastor Tim arrived in 1995, he and Jami were engaged and were married later that year.
LifeChurch represents many firsts for the Mills family. Their first youth ministry position was here; Luke, their first child, was born in Birmingham; and their return to LifeChurch is their first lead pastor position.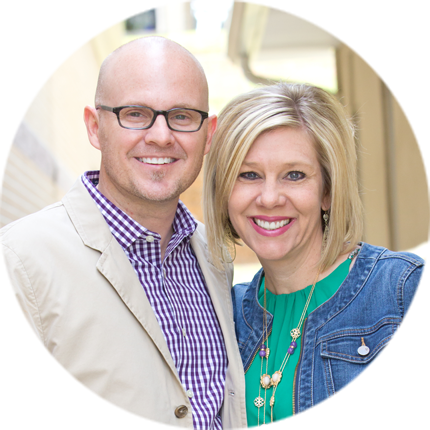 Tim and Jami Mills
Lead Pastors